There's a wealth of literature and studies concerning work teams, especially of late the "self-directed" forms of teams. Sometimes it's hard to figure out how to create these teams. It also a challenge trying to understand all the ingredients necessary to develop them and make them tick. In order to understand how to lead work teams we need a better understanding of the process to do so.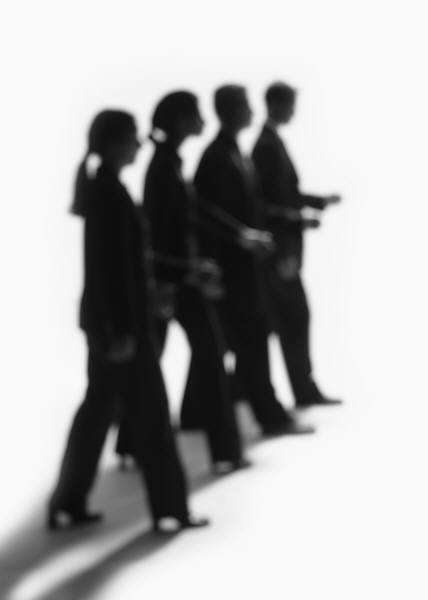 Let's focus first on the management and leadership skills necessary to establish, maintain, manage, lead, and motivate the work team in your business. A key component is ensuring that there is constant and effective communication in an atmosphere of constant change.
Embrace Opportunities for Change
One of the major skills of a seasoned leader is stopping problems before they get out of hand (or is this embracing opportunities).
Stopping Problems…The assumption is that there are going to be problems. A question in this regard – is it a problem if you have approached it as an opportunity for dialogue and discussion, for learning? Is your cup always half full – or half empty?
Oftentimes the pessimist in each of us will look for problems – and we will find them, especially since we are looking for them. The world of work is ever changing, thus it might be less than realistic to presume everything will be perfect.
The optimist in each of us looks at the pessimist's problem and considers it an opportunity for discussion. Keep this in mind as we discuss how to lead work teams.
Pay Attention to the Leaky Bucket
Next, consider that leaky bucket. At first, when the leak starts it is a very slow, occasional drip. If not attended to, the leak becomes steadier, regular, and can grow into a very big stream of water. The observant manager will look for the slow, occasional drips – often characterized by a response to an information or task request – a blank stare, a look of hesitation, or a voice that demonstrates some level of uncertainty, perhaps lack of confidence or lack of clarity or understanding.
It is your interest in understanding – your empathetic ability – that needs tuning here. There are small clues in a person's face, voice, or posture that alert us to be on guard. A manager who tunes in by genuinely caring about the members of the work team and is sensitive to and aware of their feelings will be able to sense better when the bucket is starting a leak – and will understand how to effectively stop the leak.
Let People Know You Are Approachable
Now that you are aware of that leak, here is an opportunity to discuss it with your team member. Empathy is a talent – embracing the opportunity is a skill. Think of a series of questions to identify the challenge: "Excuse me, but I can't help but noticing, is there something we need to talk about?" "Would it be helpful for me to explain what we need again?" "Can you explain to me how you will accomplish this task?" "Is it o.k. for us to explore together how this might develop?"
When your team members:
understand you are approachable,
are willing to confide in you,
understand that you can talk frankly with them so that they can perform their functions better,
understand that you will not betray them, and
see that you demonstrate by example that you can maintain good relationships with others inside and outside the organization –
You will be able to reduce the number of true leaks through the development of a pro-active, caring, leadership approach.
On a scale of 1 to 10, 10 being the highest, what is your Embracement Level, your Leaky Bucket Attention Level, and your Approachability Level? Do you know how to lead work teams? Let us know.